Triple E has been tasked to create a design proposal for a major semi-permanent Arts Centre building.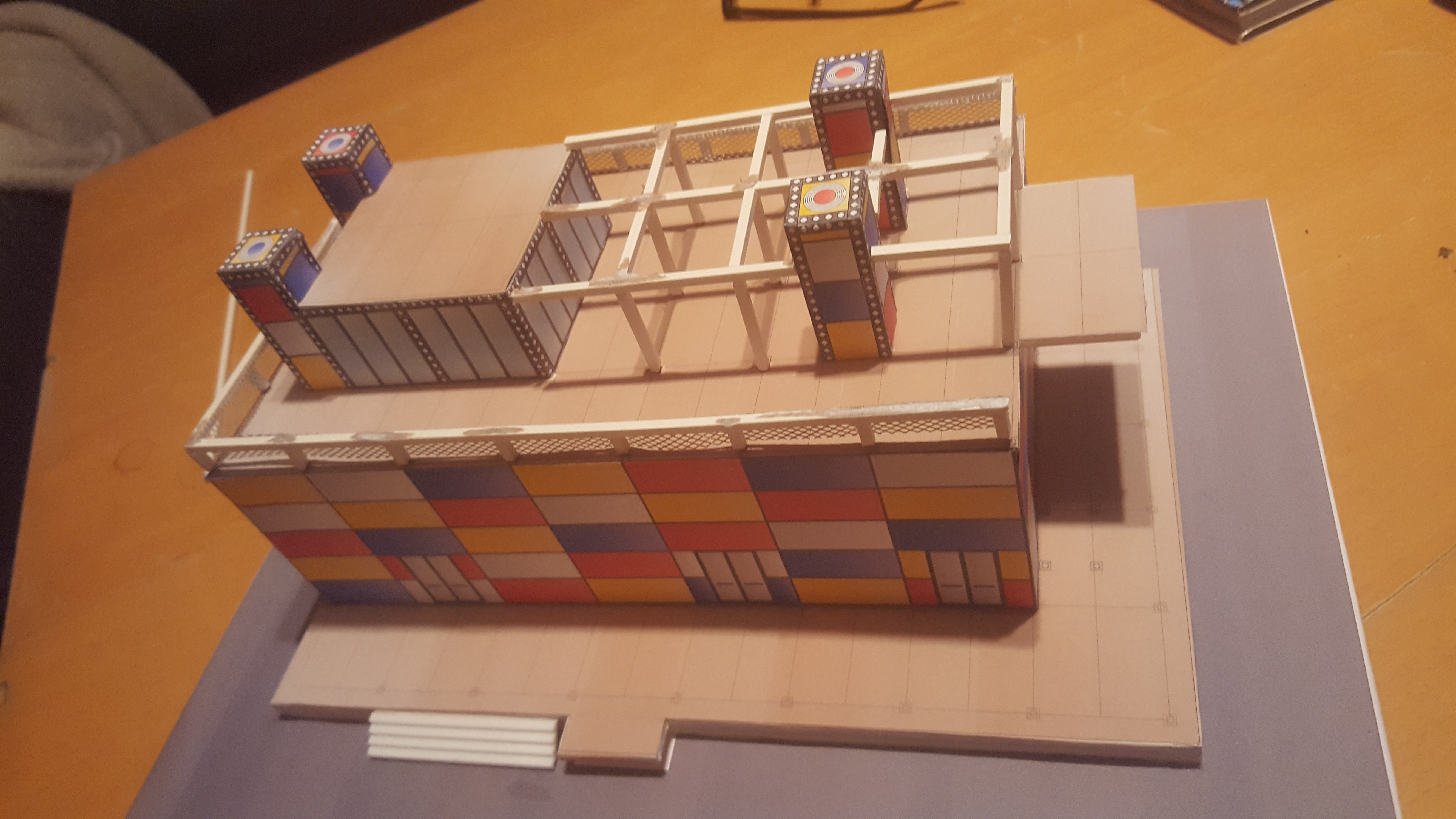 Filling in the facilities gap
The clients main performance venue is to be closed for a top to bottom refurbishment for a period of two years at least along with the loss of secondary facilities such as café, studio theatre and music performance spaces.
Triple E has conceived and designed a structure that provides not only a spacious main performance venue, but full front of house facilities and even a roof top area for dining and outdoor performances!
Designed in our unique Modular Structure Systems the entire building can be reused or reconfigured, opening possibilities of it being used in other locations as a single or even multiple structures.
Designed for performers needs
Unlike so many temporary venues Triple E believes that you shouldn't have to compromise the performance space when it comes to a building designed for transporting around. With solid composite wall panels, high clearance above the stage – in this case with an actual fly tower, comfortable backstage and front of house facilities our designs always focus on providing the best experience for performers and a comfortable environment for the patrons.
Modular building
With the ability of our Modular Structural Systems to break down into either modules or individual components, structures can be optimised for transport and handling. Pre constructed elements such as the lifts and stairwells would be built off site to speed up installation on site – a tried and tested technique practiced by Triple E.
All the other elements would be efficiently transported in their individual component format to maximise transport efficiency.
Show stopping qualities
Designed with a 270 seat capacity, full width stage, comprehensive facilities and even a show stopping roof top bar and music venue all the stops have been pulled out to ensure the current clientele of the venue is maintained and even increased. With the danger of losing customers to other surrounding venues the emphasis is on continuing to provide an attractive overall product with several revenue streams via ticket sales, food and beverage and even gifts and merchandise.
Core details
Designed to be in place during a two-year refit period the entire structure can subsequently be relocated in its entirety or changed into multiple different structures such as smaller touring venues, outdoor stages or even a pop-up bar & restaurant.
With a designed seating capacity of 270 and the associated facilities it would be the largest Modular Structural System entertainment venue currently built.
The roof and walls are constructed from insulated composite panels installed with Triple E's own curtain wall system.
Fully equipped space, this is no temporary tent venue. Wash rooms, changing rooms, box office, bar and restaurant are all contained within the building or on top of it.
A proper performance venue
This is not a group of sea containers smudged together to give you a noisy, low ceiling room. The venue will feel like a normal performance venue, no outside noise from traffic, no wind flapping tent material about, no school assembly chairs. This venue will feel like it is there for generations, whilst maintaining the ability to be taken away in a matter of days!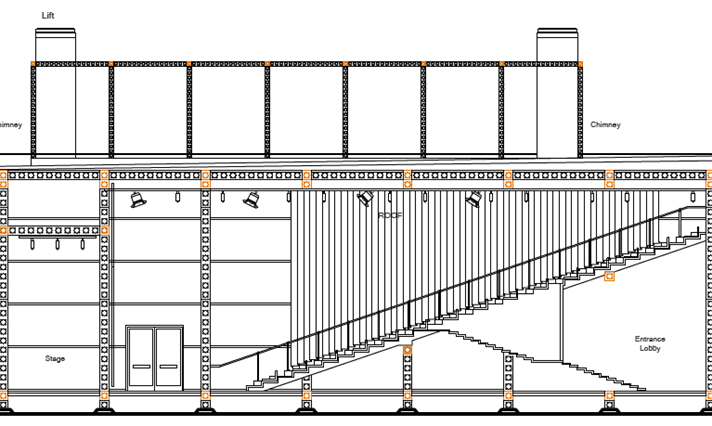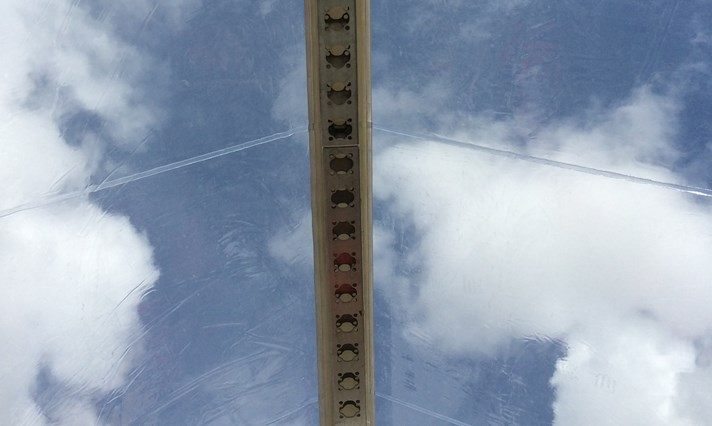 Maintaining revenue streams
An often-neglected aspect in the provision of temporary venues when works are being carried out on a main venue is the maintenance of the various revenue streams above and beyond tickets sold, that and continuing to offer an attractive environment that makes people want to visit. Triple E knows the importance of a venue not looking like a building site.
A modern approach to building
With our ability to prebuild 'core' segments of buildings that would otherwise require time consuming fettling on site Triple E's approach to building buildings is a modern one more in keeping with modular houses.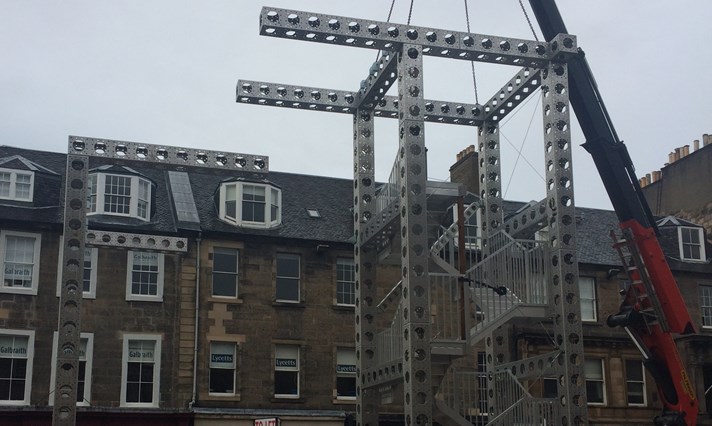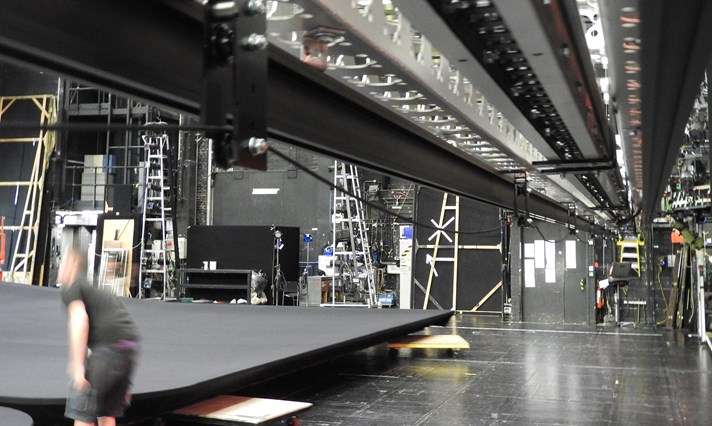 Easy Integration
With our experience in the world of theatre, TV, and film you can rest assured that the questions regarding being able to equip the building with performance lighting, sound, AV, tracking and staging have already been answered to their fullest!
View our Modular Structural Systems for all project solutions below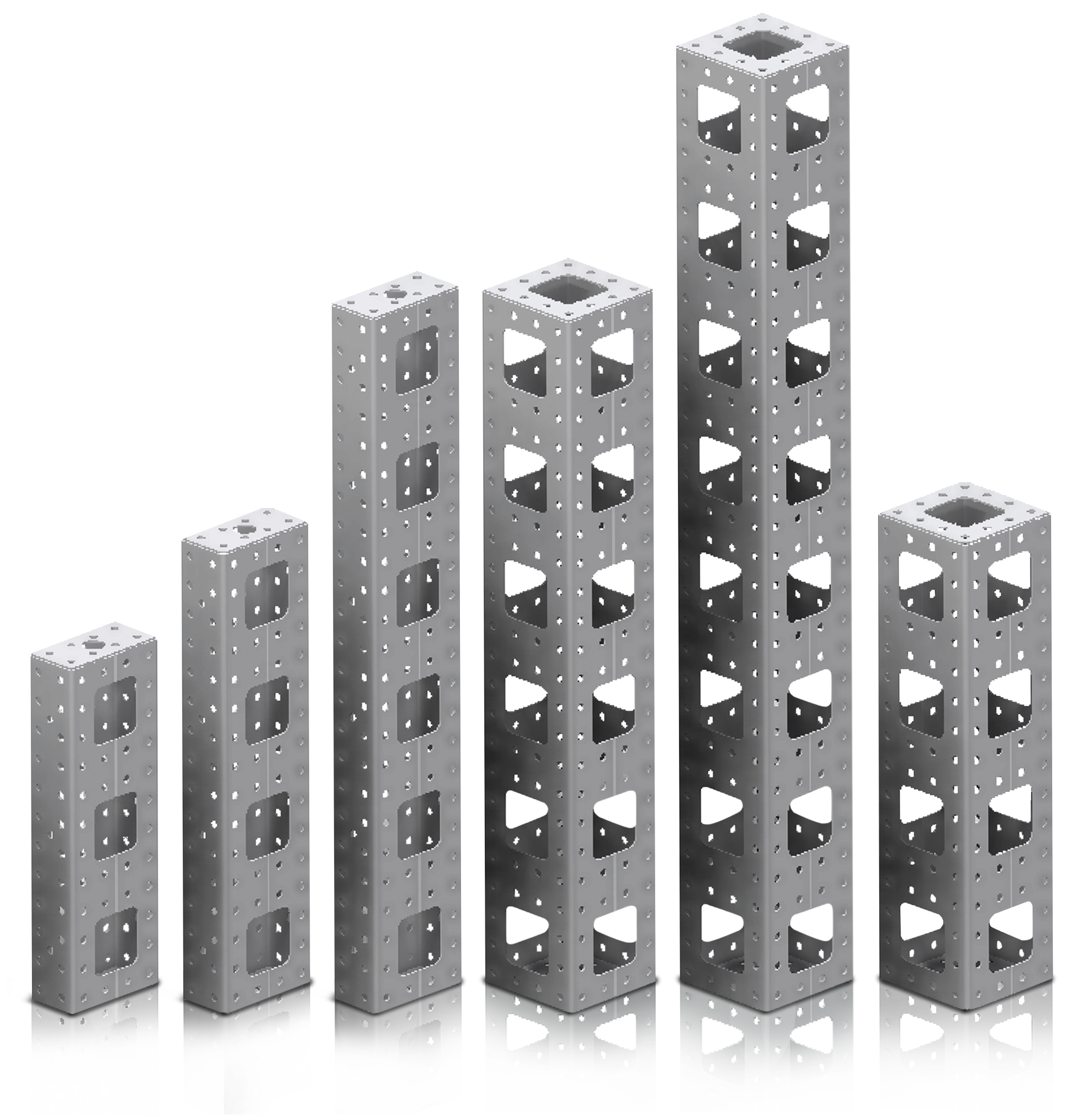 Build it with BEEEM™
The metric, Modular Structural System with toy-like simplicity, designed and manufactured in Britain.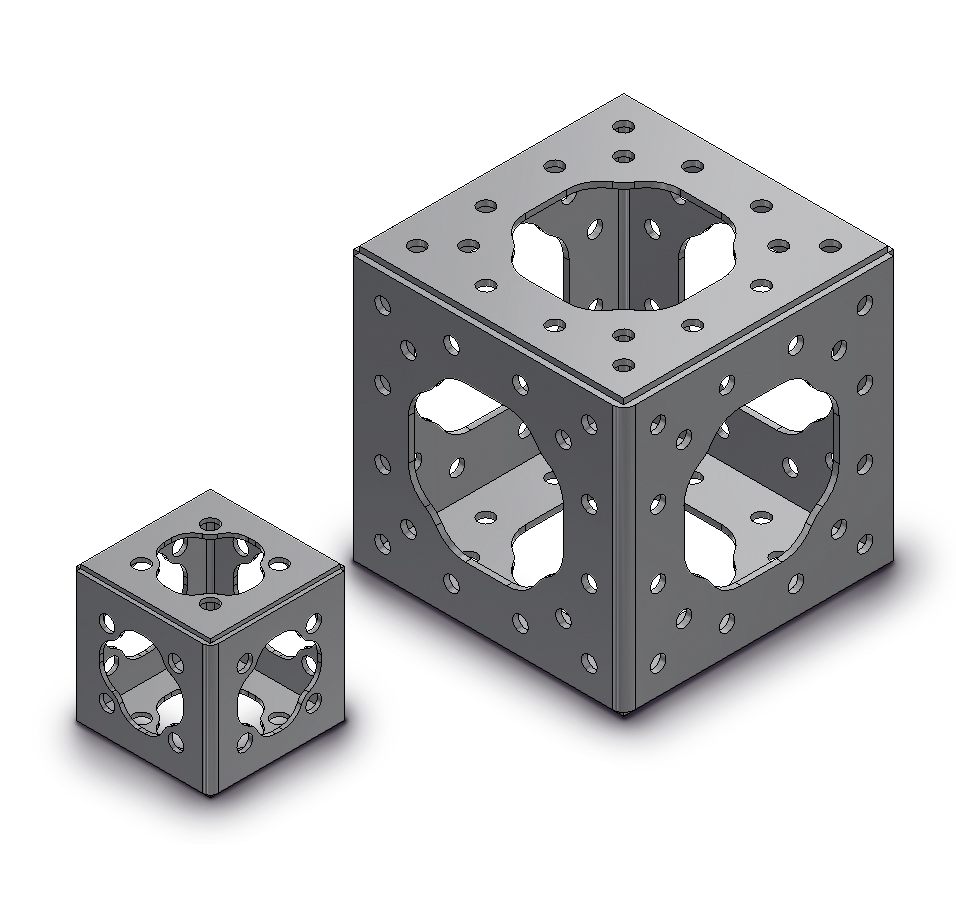 Make it with ModTruss®
The original, aluminium, imperial modular building system for multiple industries.