The original, aluminium, imperial Modular Structural System for multiple industries. Reconfigurable and reusable, ModTruss pioneered the hollow beam concept with its lightweight aluminium design giving a portable and adaptable product range. Available in 6" and 12" cross-section sizes up to 10 ft length with 3" hole centres.
ModTruss is available in the UK, welded in aluminium and in two sizes, all of which can be combined to any type of structure, no matter your need. With its multitude of holes, ModTruss sections can be joined in any way, accessories added or even laminated together, to create exceptionally strong, bridge-like, constructions.
ModTruss is a high-capacity system, where connections can be reinforced with splice plates or laminated to double capacity or better. Our range of accessories can also integrate all manner of additional equipment, such as, winches, chain motors, flooring, lighting and of course, our industry-leading stage tracking.
With a portfolio that encompasses outdoor events, the construction of TV studios, outdoors adventure racing courses, aerospace platforms and event fairground rides, ModTruss can adapt to whatever you need it to do.
Triple E has worked with a broad range of customers and can bring our own innovative thinking to your sector as required. Industry specifications can be followed as required and we frequently design and build custom accessories to suit specific tasks. We believe in simple, reliable solutions for your problems.
View Load Tables - Aluminium
Four bolts and washer plates, simple
With no special fittings or widgets to create a connection in any of the six axes, it does not get any simpler than this. Four bolts, four washer plates, any position, any face, to build whatever you need. Angled joints can be created with our hinges or flat plates for adjustable or fixed angle connections. With no pins, or clips, 'eggs' or latches, the beauty is all in the simplicity.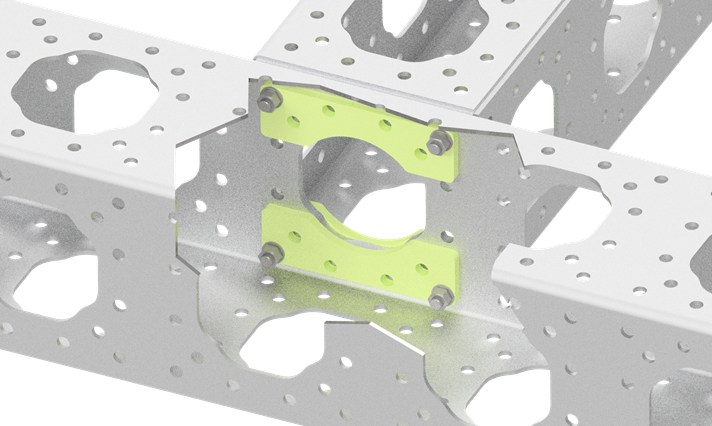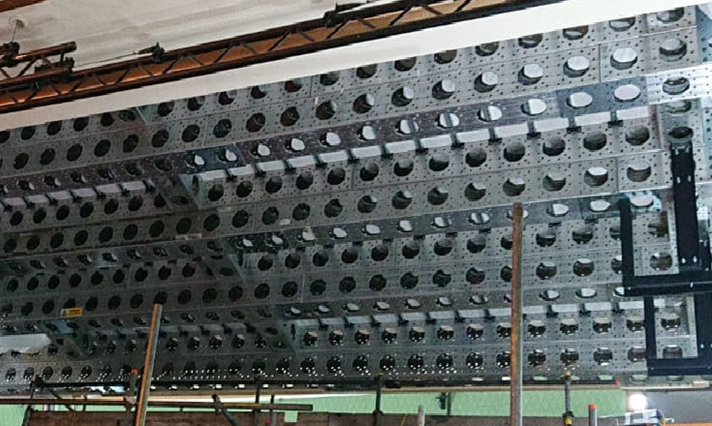 Unlimited strength
There is no limit on how strong you can make ModTruss structures, adding plates or additional laminated layers of ModTruss gives you exponential strength increases.
Consult our load tables to see just what you can support.
Fast fit for rapid deployment
With the simple and easy four-bolt connection that is quick to explain to site crew, ModTruss® projects come together fast. Our range of fast-fit accessories such as flooring, handrails, lifting point and more can be rapidly installed to complete any structure.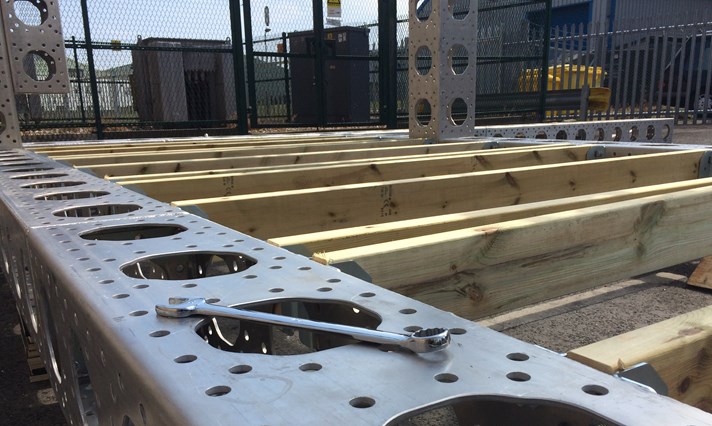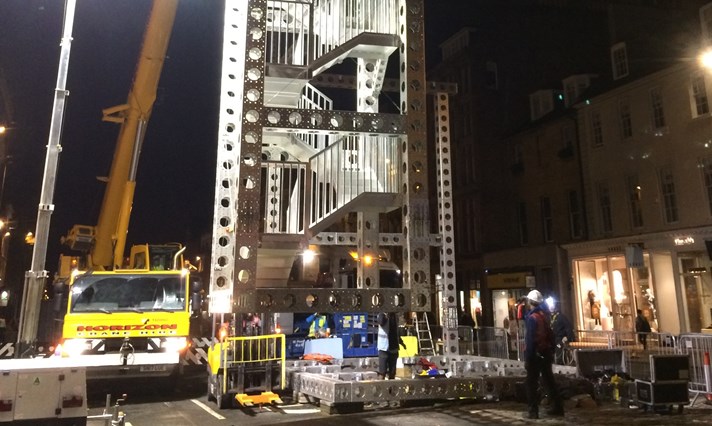 Prebuild
Prebuild modules of structures for swift installation or movements around your site. Your team can work on segments of structures in controlled conditions before moving into place. Or create structures that are easy to move between your locations. With a huge range of options including lifting points, heavy duty castors and drop-down brakes, we have got the solution for your requirements.
Adaptability
Integrate additional equipment, such as winches, chain motors, flooring, lighting and, of course, our industry-leading tracking. Our huge range of complimentary systems can enable a whole range of projects. Add Triple E tracking for super-strong curtain tracks to divide a hanger, use wall sections to create a theatre or a workshop, fabric panels can create a bar or entertainment space.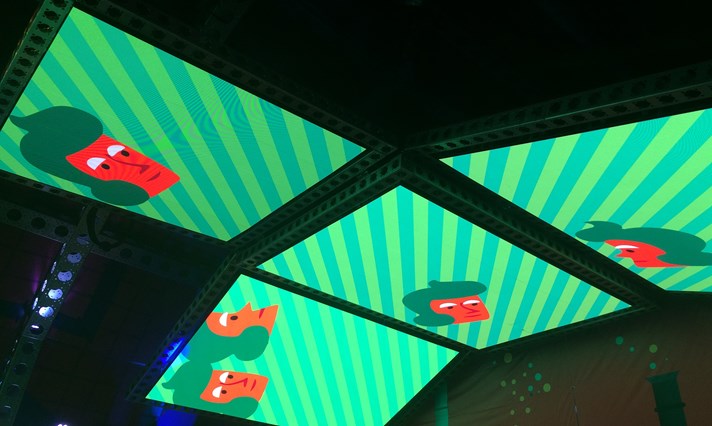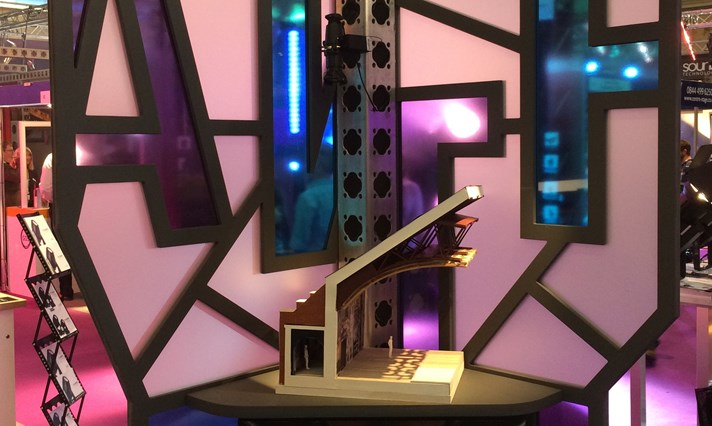 Reuse and reconfigure
ModTruss is designed to be reused, giving you a kit of parts to be repurposed if required, or reconfigured if your work requirements change over time. By reducing wasted parts, we help to remove the single use of products, such as, welded access platform, scenic structures in film and theatre work and offering on-going value for money.
Learn more about what you can do with ModTruss and other modular systems by Triple E via the applications section